Just Published:
Utopian Futures. A Brief History of Their Conception and Representation in Modern Media—From Literature to Digital Games. In: Benjamin Beil / Gundolf S. Freyermuth / Hanns Christian Schmidt (eds.): Playing Utopia. Futures in Digital Games, Bielefeld: transcript 2019, p. 9-65.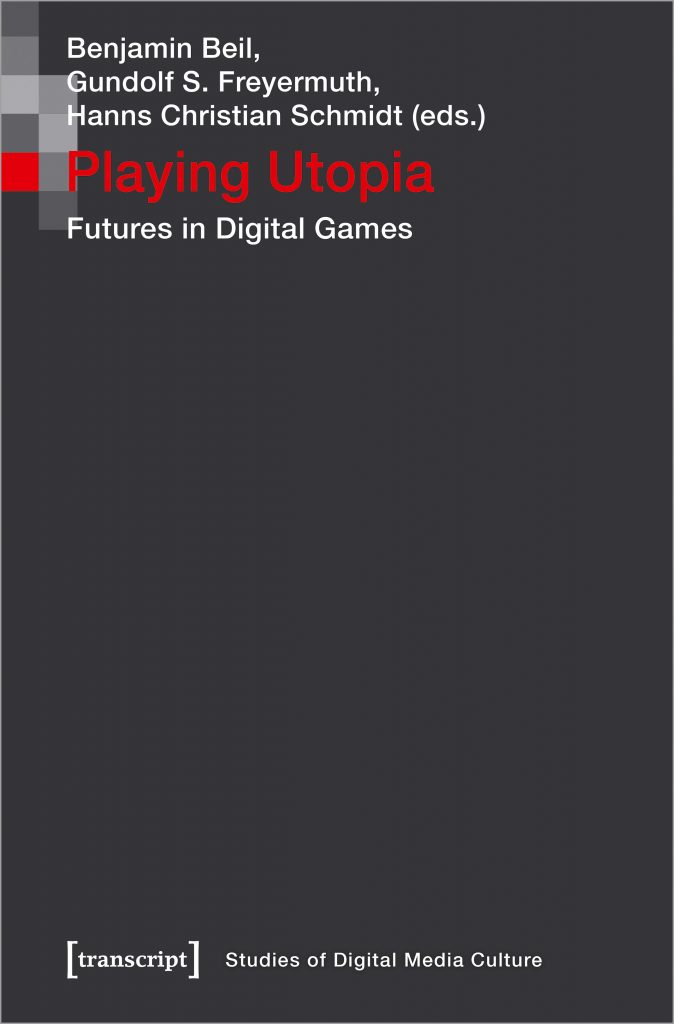 Preface. In: Federico Alvarez Igarzábal, Michael S. Debus, Curtis L. Maughan (eds.), Violence | Perception | Video Games, Bielefeld: transcript Verlag, p. 7-10.
Games lehren und lernen in Deutschland. Neun Thesen zur Einleitung. In: Björn Bartholdy / Linda Breitlauch / André Czauderna / Gundolf S. Freyermuth: Games studieren – was, wie, wo? Staatliche Studienangebote im Bereich digitaler Spiele, Bielefeld: transcript 2019, p. 25-47

Perspective (Interview). In: George Kalmpourtzis, Educational Game Design Fundamentals. A Journey to Creating Intrinsically Motivating Learning Experiences, Boca Raton, London, New York: CRC Press 2018, p. 244-245.
"Damit Frauen in der Games-Branche erfolgreich gründen können, müssen sie gut ausgebildet sein." (Interview, with Björn Bartholdy and Odile Limpach), in: Sabine Hahn: Female Founders in der Games- und Medienbranche. Experteninterviews und Erfolgsgeschichten: Gründerinnen berichten über ihren Weg, Berlin: Springer 2018, p. 81-91.

Transmedia. Twelve Postulates. In: Clash of Realities 2015/16: On the Art, Technology, and Theory of Digital Games. Proceedings of the 6th and 7th Conference, Bielefeld: transcript 2017, p. 97-126.

Foreword – a Talk with Marco A. Breddin. In: Breakin' the Borders. A True Story of Digital Liberation and Power Without the Price: The Atari ST and the Creative People, ed. by Marco A. Breddin, Hannover: Microzeit 2017, S. 6-14.



Game Design and Game Studies. On Artistic and Academic Practice. In: Digitale Spiele, edited by Jörg Helbig and René Schallegger, Köln: Herbert von Halem Verlag 2016, p. 50-76.

Der Televisionär: Wolfgang Menges transmediales Werk. Kritische und dokumentarische Perspektiven
German screenwriter Wolfgang Menge's transmedial work: critical and documentary perspectives. Bielefeld: transcript Verlag 2016, 772 pages.
Further information in German about the project –> here

Dem Mittleren fern: AVL und die Medien in den 1970er Jahren. In: Nach Szondi. Allgemeine und Vergleichende Literaturwissenschaft an der Freien Universität Berlin 1965-2015, hg. von Irene Albers, Berlin: Kadmos 2015, S. 156-161.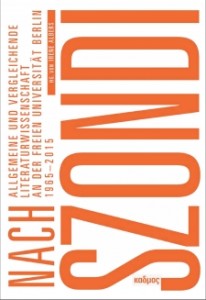 From Analog to Digital Image Space: Toward a Historical Theory of Immersion. In: Immersion in the Visual Arts and Media, edited by Fabienne Liptay and Burcu Dogramaci, Leiden and Boston: Brill Rodopi 2015, S. 165-203.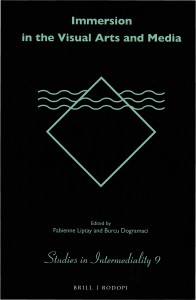 Games | Game Design | Game Studies. An Introduction. 290 pages. Bielefeld: transcript Verlag 2015. See also Columbia University Press. Simultaneously as ebook version available at Amazon und Apple.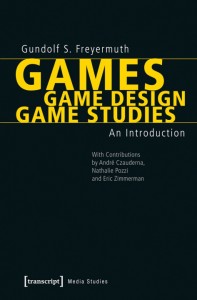 Heimat im globalen Dazwischen. In: ROTARY MAGAZIN, October 2015, S. 56-59, online–>here
"Games üben in die digitale Kultur ein." Ein Gespräch mit Dirk Poerschke. In: ZMB MEDIENBRIEF, Nr. 2 / 2015, S. 40-41.
For earlier publications see the German website ->here.
Wintersemester 2017/18
BA: Media and Game Studies III
(Lecture / Seminar CGL, Bachelor Class of 2016)
BA: Basic Media and Game Studies I
(Lecture / Seminar CGL, Bachelor Class of 2017)
MA: Basic Media and Game Studies 
(Lecture / Seminar CGL, Master Class of 2017)
MA: Advanced Media and Game Studies
(Lecture / Seminar CGL, Master Class of 2016)
BA: Geschichte und Theorie der analogen Künste
(Vorlesung / Seminar ifs internationale filmschule köln, Studiengang Film Jg. H)
BA: DAF – Deutsch-Amerikanisches Filmemachen
(Vorlesung / Seminar ifs internationale filmschule köln, Studiengang Film Jg. G)